We are a beautiful, motivating force within our lives and the lives of everyone we meet. We are not afraid to get our hands dirty to make a difference. We wake up early and go home late because we know that every little bit of our service adds up to something bigger than we could ever imagine. 
This year and for the rest of our lives, we will rely and trust upon our decisions to create something truly beautiful: an area, a community, and a world that we can take pride in. We'll break the boundaries we set for ourselves with the strength we find in each other.
We are Arroyo, Castro Valley, California Crosspoint, Hayward, KIPP: King, LPS, Moreau Catholic, Mount Eden, Redwood Christian, San Leandro, and Tennyson High School.
We are Area 2.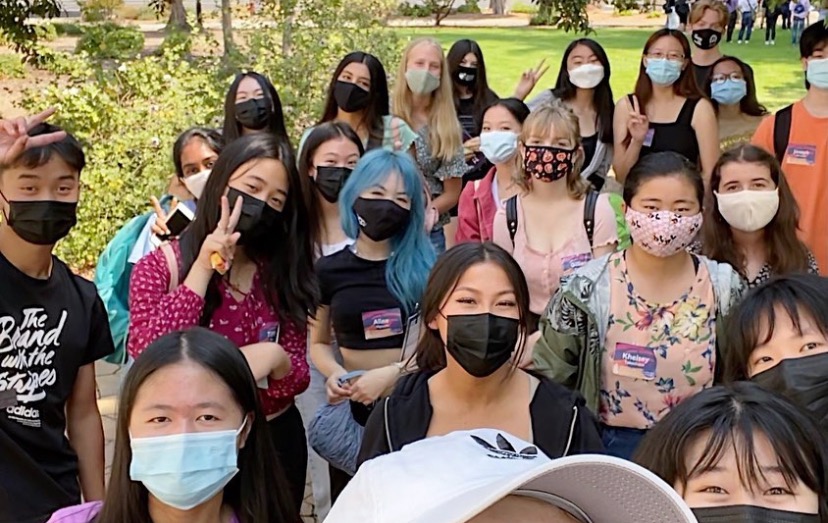 Area 2 Director | Jenny Tran
WHAT'S UP AREA 2???
My name is Jenny Tran, and I will be serving as YOUR 21-22 Area 2 Director! A little bit about me—I am a rising senior at Castro Valley High School. I love to bike (EVERYWHERE!), listen to music, do photography, eat food, go on boba runs, and most importantly… bond with YOU! If you have any questions or simply just want to talk; I am always here with open arms and ears.
Area 2, don't forget that YOU are a part of my family. As your area director, I promise to keep our legacy alive and burning and to do my very best to lead Area 2 above and beyond; however, I cannot do this alone. Area 2, we together will continue to create a legendary legacy filled with burning passions, love, family, and service.